Engraving. Add a personal touch by having a piece of jewellery or gift engraved.
Express your individuality with quirky but stylish cufflinks from Ted Baker. With designs varying from simple in silver or mother of pearl to playful bulldogs and sparkling stars, a pair of cufflinks from designer Ted Baker will add a little British humour to your attire. Choose from a range of contemporary fashion cufflinks, certain to complete any outfit, whatever the occasion. Browse our Ted Baker cufflinks and purchase yours today.
Show More >
Cufflinks - 1 product matches your choices.
Available-to-buy is Both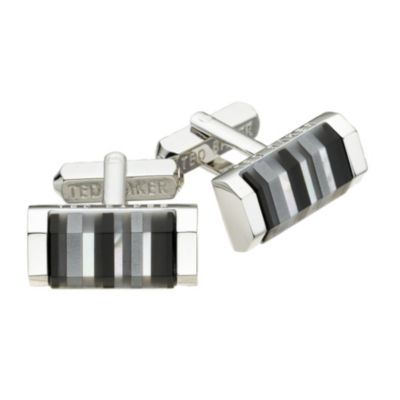 £35
In Stock
Ted Baker oblong grey shell cufflinks
(3 reviews)