Men's Watches
Here at Ernest Jones, we pride ourselves on offering men's watches with exceptional style and performance. From men's watches that are sharp but simple for the office, to something more classic for evening attire, our collection features a variety of beautiful watches to complement any outfit. Invest in a luxury timepiece from Breitling or Omega, or boast high-end fashion with a watch from designers such as Armani and Gucci. Take a look at our range of men's watches and find yours today.
Show More >
Exclusive - 1 product matches your choices.
Available-to-buy is Both
Exclusive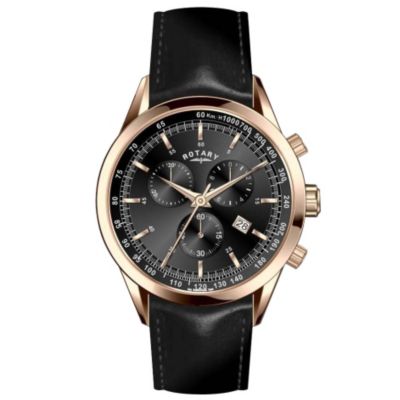 NOW £245
Was £375
In Stock
Exclusive Rotary rose gold and black chronograph.
(3 reviews)