As you prepare to see sisters, brothers, daughters, sons, boyfriends and girlfriends accept their degree certification one thing is clear—graduation season is upon us. And there are few occasions as special as a graduation ceremony. The marking of a milestone, a day to look back on not only what has been learned, but the memories and friends made along the way. Whether it's a friend or family member you're celebrating, be sure to mark their milestone with the perfect graduation gift. But if you're struggling with graduation gift inspiration, don't worry – we've done the hard work for you. With everything from necklaces and earrings to watches and diamond gifts, our graduate gift guide is sure to help you find the perfect graduation gift for the high achiever in your life.
Whether it's their first day on the job, an interview, or meeting a grad school professor, a classically beautiful watch helps make a good first impression, and is one of the best graduation gifts you can give. Symbolic of an unforgettable moment in time, watches can be passed from generation to generation, along with their stories of how they came to be a part of the family. Graduation watches mark the beginning of a new chapter, a reminder of the dedication and time taken to get to where they are now. And if engraved graduation gifts are what you're searching for, a watch is a perfect choice. With a personal message inscribed on the back, the watch will always be one of the most special graduation gifts they received. Whether you opt for a leather or bracelet strapped timepiece, the Longines collection is sure to house the perfect graduation watch, be sure to look out for the tick box on the product information page which says 'engrave this item'. Only items with this symbol can be engraved.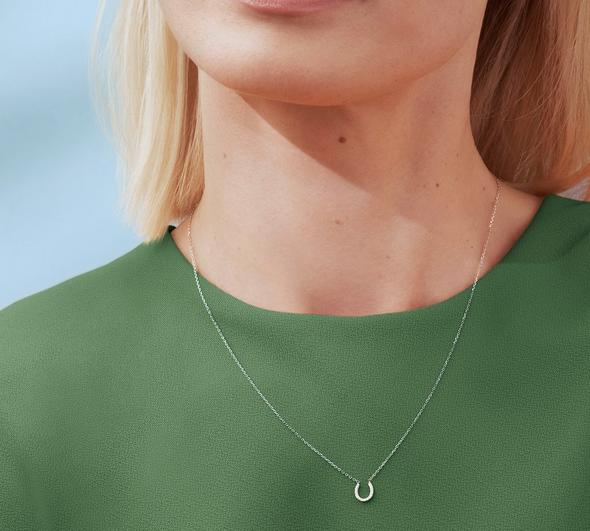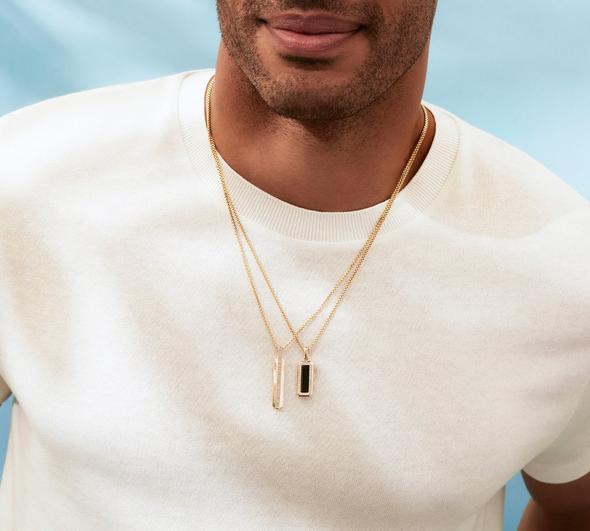 Graduation jewellery is the perfect choice whether you're looking for graduation gifts for her or for him. Make their graduation day special with symbolic and meaningful jewellery such as graduation necklaces or graduation bracelets.
Why not choose something with a meaningful stone for something with a unique touch? Like a birthstone or crystal. Each one has its own special meaning and symbolism. Many people believe in the healing power of crystals and draw strength from these precious gems, whilst a birthstone can symbolise everything from wisdom and love to serenity and truth.
Black Onyx is said to have grounding properties, shield against negative energy, and enhance self-control and discipline – just right for graduates stepping out into the world of work for the first time. A perfect graduation gift for him, whether set in a pair of cufflinks or a necklace. Good graduation gifts are those with a personal touch, something that symbolises strength, solidity and luck for the future like a horseshoe motif makes the perfect gifts for graduation day.
Personalised Graduation Gifts
Nothing marks a milestone like graduation—and kick-starts adult life—quite like a major piece of jewellery. From endless interviews to special events to everyday events of post-collegiate life, jewellery that can be worn on the regular is a safe (and chic) bet—longer-lasting than the trendiest new shoe or It bag, more personal than an envelope full of cash, and an investment that will earn its keep. Sentimental birthstone jewellery makes the perfect personalised graduation gifts in our opinion. From dainty rings to statement sapphires and deeply personal diamonds, there are endless options to bestow on your favourite graduate. So, whether you're looking for graduation gifts for friends or the best uni graduation gifts for family, add a truly personal touch with a significant stone, go on they deserve it.
Nothing says 'I'm proud of you' quite like diamonds. Whether you choose a pair of graduation earrings, a necklace or even a ring, diamond graduation gift jewellery is something they can treasure forever (and wear evey day). Symbolising strength, health and love, diamonds have been the pinnacle of precious stones for centuries. They come in all shapes, sizes, and settings, so you'll have no problem finding the perfect diamond graduation gift for the special go-getter in your life.
Still unsure of the perfect graduation gift? Remember that you can always book a virtual or in-store appointment with our experts for gifting inspiration and ideas. Whoever you're buying for, give from the heart and the gift you choose will be treasured from graduation right through to retirement. And who knows, it may even become a family heirloom, passed through the generations, and loved for decades to come.