Famous for their timeless style, innovative technology, rigorous testing procedures and unwavering attention to detail, Bremont watches have quickly won a legion of fans. Living up to their reputation of being as at home in the boardroom as they are on Mount Everest, these great all-rounders are often seen on the wrist of horology enthusiasts, hardcore adventurers, active serving military, Hollywood stars and those who simply love a stylish, precise and incredibly durable timepiece.
What was it that led you to watchmaking?
Nick: We grew up spending countless hours in our father's workshop helping him restore cars and planes and old clocks or watches and whilst we were doing that he'd tell us all about the history of British engineering and these incredible British watchmakers from the past. But I think the real tipping point was when we suddenly lost our father in a fatal aeroplane accident in 1995. That led to Giles and I throwing caution to the wind. We'd been through a lot, and suddenly life feels very, very short, so that element of risk and the worry over whether this would work seemed so much smaller. I think if Dad were looking down now, he would be proud, not just because we've built a business up, but proud because we've followed our passion.
Back in those early days, what were your aims and ambitions for Bremont?
Nick: In that first year on the market we just wanted to sell a handful to prove there was an appetite – but we ended up selling a lot more than that, and it's continued to grow ever since. As the years have gone by, we've become even hungrier to bring more elements of the watchmaking process back to the UK. So we've invested in training and apprenticeship schemes as well as machinery for our state-of-the-art facilities, and it's amazing how supportive people have been of that. I think initially manufacturing in Britain was so important to us, but we underestimated our customer's desire for something made in this country. I believe that is ultimately our biggest differentiator compared to other brands.
When you decided to step into the world of watchmaking, did you sense there was a gap in the market?
Giles: Aviation watches for us are that perfect middle ground between a dress watch and a sports watch, and a lot of aviation watches had got very blingy and weren't actually fit for purpose. So our goal was to create this classic looking aviation timepiece that you could actually go and use, something that is as at home in the boardroom as it is up Mount Everest. We wanted timeless British style paired with incredibly robust engineering.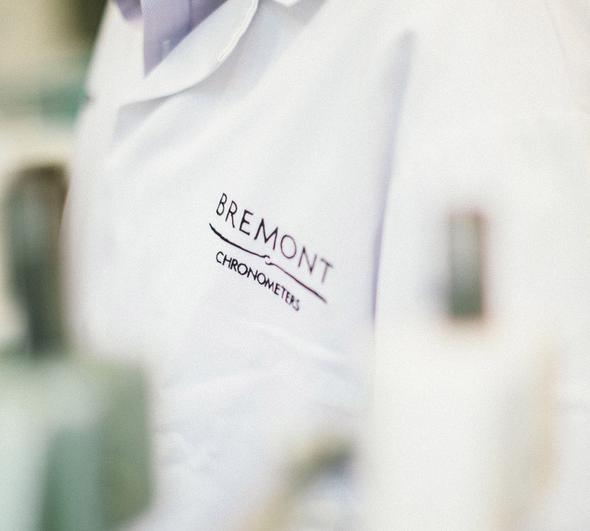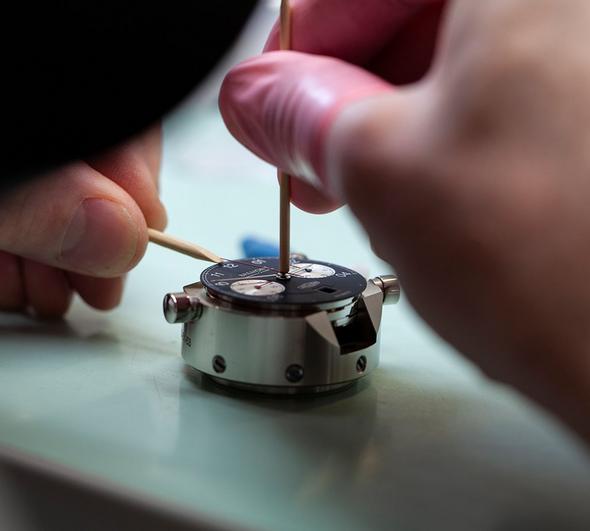 What makes Bremont watches so incredibly robust?
Giles: Bremont is a hardcore engineering company at heart. I think what we've done really successfully is take a step back and say 'Every mechanical watch will have cogs and gears, but can we case them in vibration mounts, can we design special steel that is considerably tougher, can we adjust the way the lugs are positioned so it protects the crown, can we do crystal hardening so when you knock your crystal it doesn't leave a mark?' It's all those little details that have become a very important part of our DNA, and the breakthroughs we've had have been incredible. The treatments we now do mean that our watch cases are an average of seven times harder and more scratch-resistant than competitors. That's the exciting thing about what we do, as a small company we have to be innovative, we have to be different, so you are getting something very exclusive.
Tell us about your tagline 'Tested Beyond Endurance'?
Nick: 'Tested Beyond Endurance' really sums up not only the way we build our watches but the people we work with and the type of people who wear them. We wanted to produce a watch that literally could go anywhere. And the engineering would speak for itself. And we don't just test them once in a factory, they are incredibly over-engineered because we test them again, again, again and again, from extreme temperature testing to live ejection, vibration, crash and altitude testing. We also have our ambassadors like Ross Edgley or Aldo Kane test them on their wrist in extraordinarily challenging environments, and we get all this amazing data from that. We're never going to be content with finishing testing. There is always something else we can do and a little further we can push it.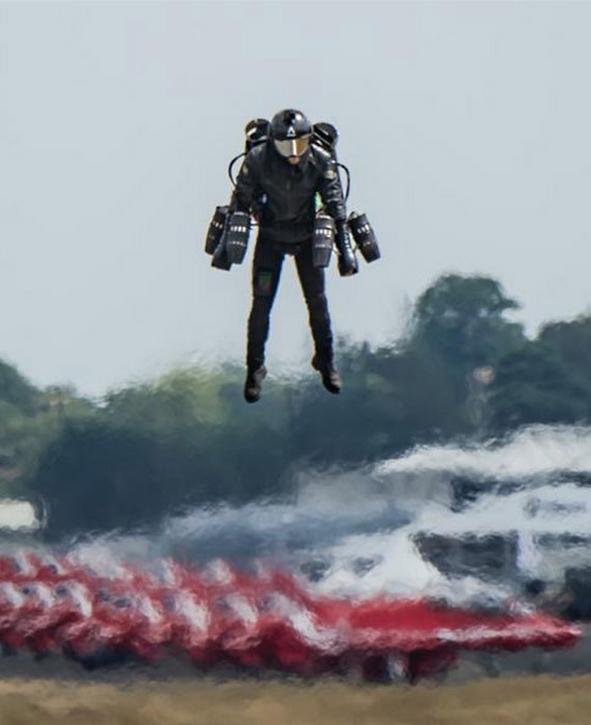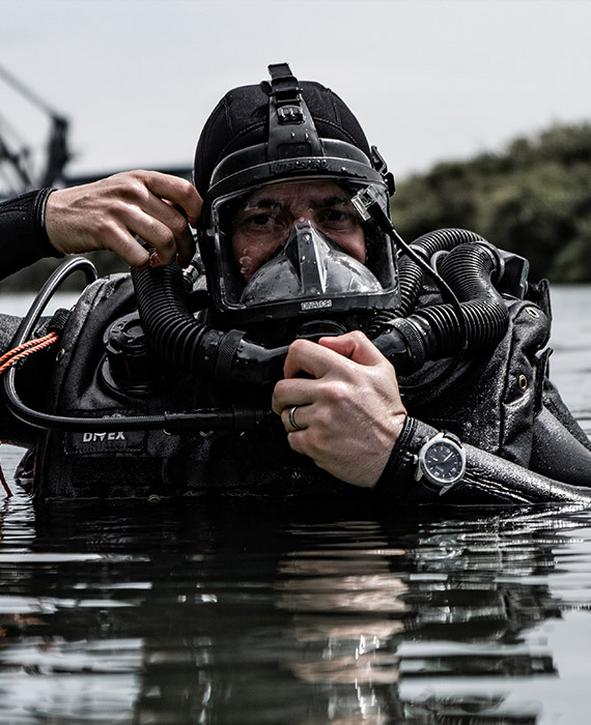 Where does the inspiration for the Limited Editions come from?
Nick: Our limited editions are products of passion. There is usually a historical angle involved and there is always a charitable angle, but it's about producing a watch, or a range of watches, that has an incredible story attached. Although all our watches are manufactured in limited numbers, the special editions are particularly exclusive and for some we only make 75, and that's largely due to the rarity of the materials. For example, we use original oak and copper from the Battle of Trafalgar in the Bremont Victory, or original birch-wood from the H-4 Hercules, so the owners of these watches are truly carrying around a piece of history. So much time and effort goes into these watches that we only do one limited edition a year, but it is completely worth it.
Can you remember the first time you saw someone wearing a Bremont?
Nick: The first time I ever saw someone wearing a Bremont was at the cashpoint, and it was really emotional because it wasn't someone we knew, it was someone who loved what we were doing and had gone out and bought this watch in the first six months of release, and that was very, very special. But I think the first time it really hit me that Bremont was going somewhere was when I started seeing people wearing them on the tube, and even now it never ceases to make me feel emotional. Wearing a Bremont is a bit like a club, I always say "I see you are wearing a Bremont," and it just starts a conversation and all barriers are broken down and that's a really wonderful thing.
How would you describe Bremont's design philosophy?
Giles: The design philosophy for Bremont is actually quite simple. Firstly, it's about producing something that is exquisitely made and where the engineering speaks for itself. But secondly, it's about timeless beauty and I think the key part is creating something you'll be able to wear now and you'll be able to wear in 30 years or pass down from generation to generation. We get people at 21 and people at 90 who wear Bremont because it is a classic looking watch but there are always modern cues. I recommend picking up a watch, seeing the three-piece case, feeling those lugs, I mean the quality of the design spec we build into our watches for the price point is second to none, and until you hold a Bremont watch and try it on you really don't understand that.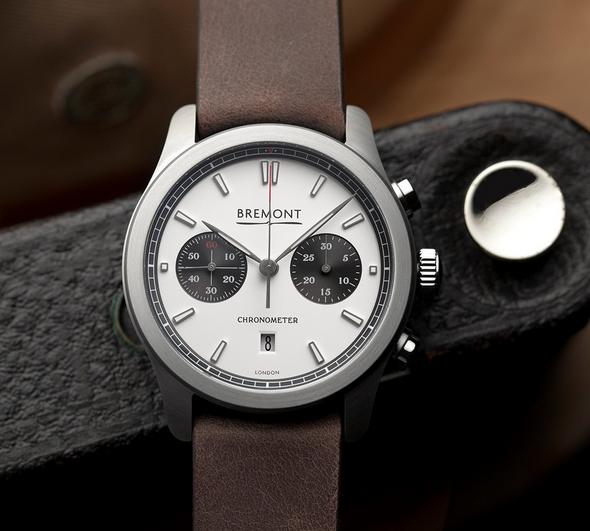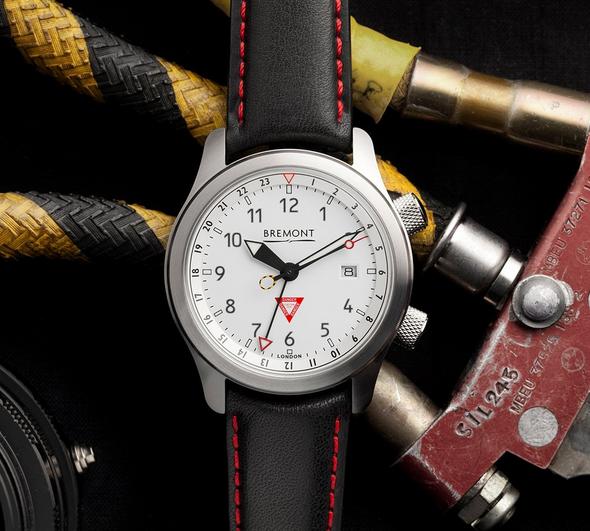 Would you say the designs have evolved over the last almost 20 years?
Giles: I think design is something that does evolve, but ultimately some of the first watches we designed like the ALT1 and the MB are still some of our best sellers. The main thing that changes is the technology and the way you can machine components and how we can factor that into our designs. We always knew we didn't want Bremont to be dictated by fashion or trends; it was always going to be about combining hardcore engineering with classic, timeless style. We could have made some short term gains by following trends and fashion, but we've always felt that we're in it for the long game with Bremont, and for us it's the passion that we really think shines through in the designs.
Why is authenticity so important to you?
Nick: I think authenticity is everything for a brand nowadays. It used to be about being seen to be wearing a brand, but now it's about understanding where that brand came from, what their ethos is and how the product was made. I think if you can effectively have glass doors, open the company up and let people see what your mission is, that authenticity comes naturally. People love to know what they're buying into, especially in the age of information everywhere. With Bremont we've always looked at it as our baby, but we've also looked at it as something that could really grow, but to do that you have to be ridiculously authentic. From day one we knew we didn't want to buy a heritage brand and reinvigorate a story that wasn't ours in order to give ourselves a running start. We wanted Bremont to stand on its own two feet and chart its own roots in life.
Explain your philosophy about brand ambassadors?
Giles: We have some amazing brand ambassadors and they are very much friends of the brand. They give us incredible feedback and data after testing. They're not paid ambassadors, they work with us because they genuinely love what we are doing. It is a very unique relationship.
We also love being able to support our ambassadors and get involved in some extraordinary projects. For example, we work with Nims, the retired Gurkha and SBS soldier who smashed numerous world mountaineering records whilst serving in the SBS, but due to the nature of the work nobody was allowed to know about it. We got to know him through our work with the military, and we were able to support him when he embarked on 'Bremont Project Possible' an attempt to scale 14 of the world's highest peaks in just 7 months. The previous record is over 7 years. It was meant to be nigh on impossible, but he did it and he also rescued four people in the process, all whilst testing the Bremont S300. It's people like him, Ross Edgley, Tom Curry, Aldo Kane and all our ambassadors that stand for what Bremont is. It's coming from nowhere and achieving something great but doing it with professionalism, with real respect and a love for what you do.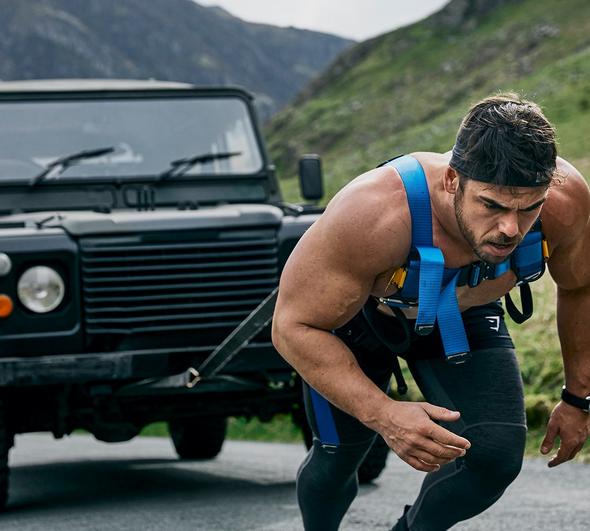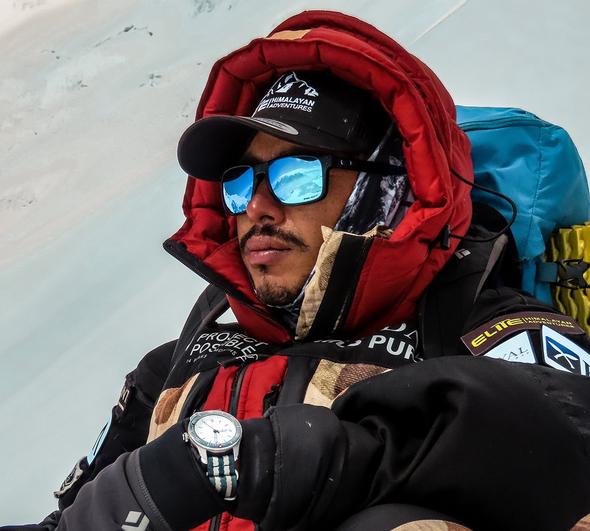 Do you think the way we wear and view watches has changed over time?
Nick: A few decades ago a watch was so you could tell the time and move on, but in this age of technology we've all got smartphones and computers around us all the time, so I think the use of a watch has gently changed. A quality wristwatch nowadays tells you a lot about a person; in some ways, it is a reflection of yourself and what you are into and what you value. It is also something you get to hand down and in this age of disposable everything, there aren't many things you can say that about. I think that is one of the most lovely things about a mechanical watch. It will be there for generations, it will outlive you and will last for hundreds of years if it is maintained. That's where the emotion comes from and what makes mechanical watches so special.
What has Bremont got in store next?
Nick: We'll never sit back and say "we've made it", every year we are bringing a bit more watchmaking back to the UK. Our new state-of-the-art new facility will be launching at the end of 2020, and that is a real showcase. It will allow us to focus on developing our own movements here in the UK that rival the quality of Swiss movements – that is the big goal for us. As for designs Giles and I come up with almost 'mood boards in our heads' and you have several of these running at any one time. So now I have designs for 18 to 24 months' time zooming around in the back of my mind, and it's time to start bringing all this information together. We are coming up with some mad things right now. Like some really, extraordinary things - if you think James Bond is cool, then you'll love what we are coming up with! We are really pushing things further and further.
You're in the time business, if you could turn back the clock just once, where would you go, and why?
Giles: If I could ever turn the clock back it would be to spend more time with my Dad. There is absolutely no doubt about that. It would have been wonderful to have experienced some of this incredible journey with him. The future offers so much and Nick and I like to enjoy the moment and try to focus on looking forward. We have so many exciting developments happening at Bremont, and we can't wait to launch the new facility at the end of 2020. That will really be the next generation of British watchmaking, and that is so exciting for us.
Discover Bremont at Ernest Jones
Want to find out more about Bremont? For a detailed look at the beginnings of the brand, their partnerships and their testing process, see the Bremont Brand Story, or, for information on the different collections, see the Bremont Buying Guide. Alternatively, browse the range of Bremont watches online today, or visit us in-store where you can try on the collection and we can answer any questions.