Bridal Sets - For Now and Forever
The proposal becomes the event that changes your life forever. It has been often the case that proposals are done with a single engagement ring, with the wedding ring being bought afterwards. The challenge often becomes the case of finding the right ring that matches perfectly against the original engagement ring. Bridal sets are becoming increasingly popular due to how they match quite easily. This curated selection of bridal sets includes fancy diamond shapes that embellish the focal point and stand out.
Why are bridal sets bought?
Perhaps one of the most common reasons as to why bridal sets are bought is due to convenience. With a matching pair of both engagement rings and wedding rings, you can buy both in one purchase saving you any trouble of finding the correct style or fit later on. Perhaps even deeper than that, it shows more commitment to your partner by confirming that you are both ready to spend the rest of your lives together.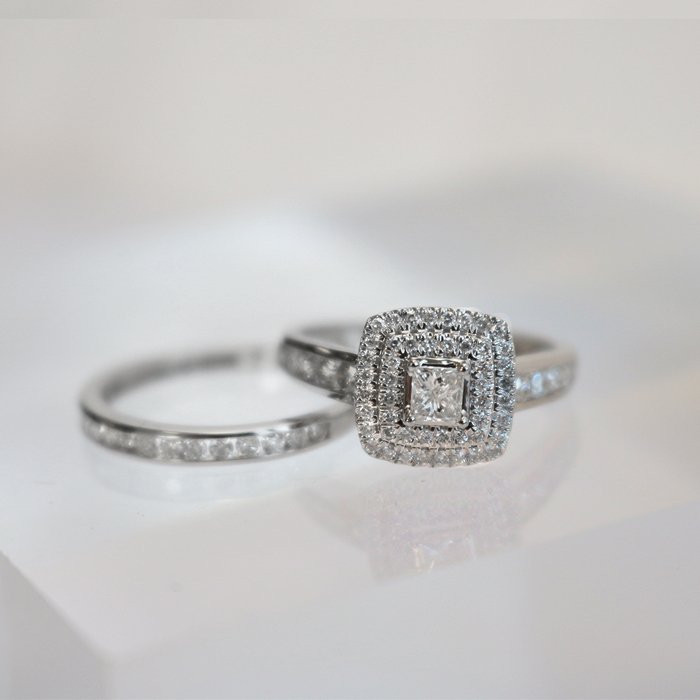 With a princess cut centre stone the ring is set in the centre of the main engagement ring with diamond set shoulders. As a more modern shape, the princess cut is defined by its square shape also maintains beautiful outlines within the centre stone.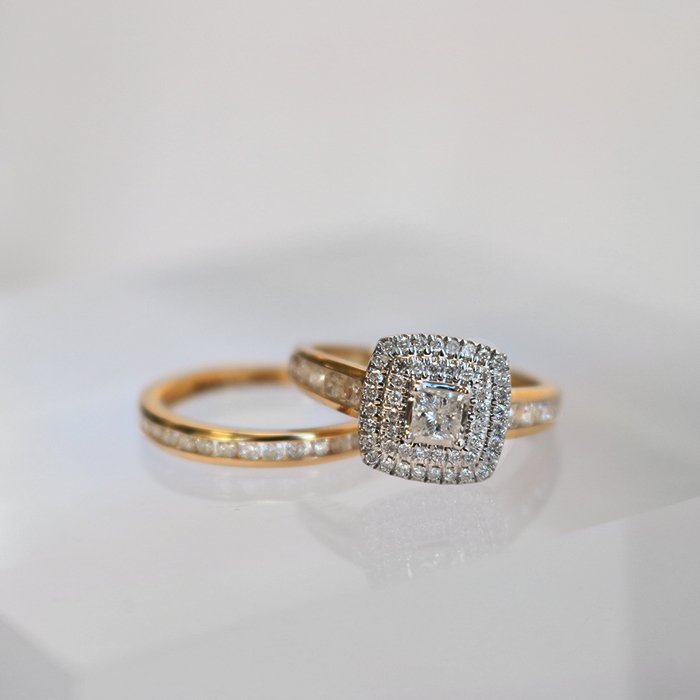 This bridal set is also surrounded with a double halo or two rows of pave set diamonds that surround the centre stone. Giving it much more definition on the finger and is an excellent choice for partners who want grander statement pieces to wear.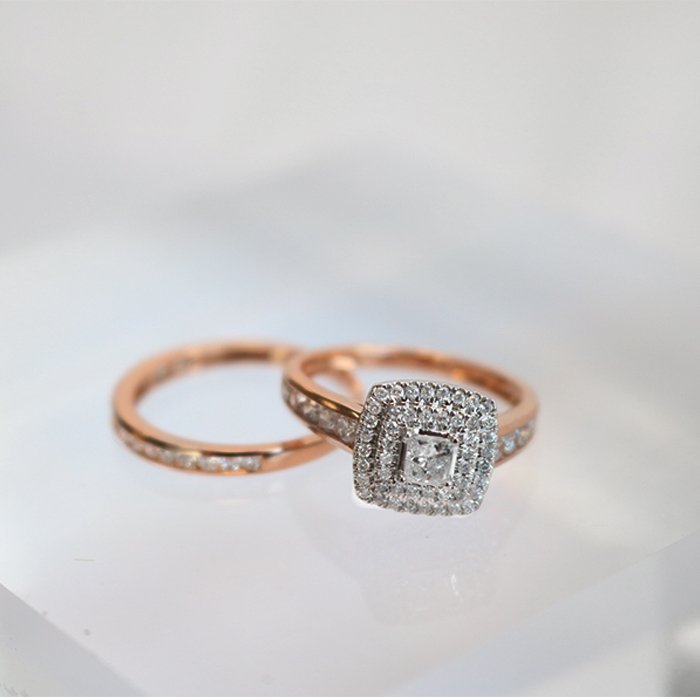 The matching wedding ring also features a row of diamonds, which are placed into a channel setting. The two rows of precious metal essentially guard the diamonds in the middle, making them much more practical for everyday use when compared to other types of settings.
A Hidden Ruby In The Shank
A special feature of these bridal sets, a ruby is hidden in the shank. Stones that are hidden from jewellery are meant to be a personal feature; not many people know that your piece of jewellery may house it except perhaps you and your partner. For this reason, the colour of the gem is often what carries the deeper meaning and its secret status makes that meaning private and special to you.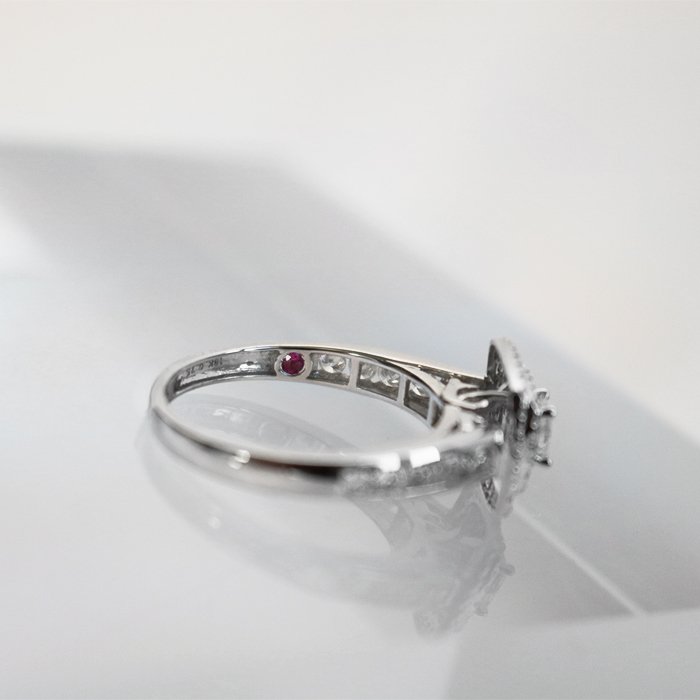 In the case of Ruby, the modern day meaning of the word derives from the Sanskrit ratnaraj or king of precious stones. The red colour of the stone was often thought to be deeply associated with human life force, blood and good health. The essential symbolism behind the ruby allowed it to surge in popularity. The red colour of the ruby today now can also be synonymous with passion, love or commitment. All three of our models carry this feature.
Explore More Bridal Sets
Discover our full range of bridal sets over here with a variety of different settings, styles and stone shapes that will help you find the right piece for Valentine's Day.