Top Rated Valentine's Engagement Rings
The mood is set, the idea is there, even if the courage is not, but you're missing the ring itself. It can be a challenge to surprise someone you love with an engagement ring that you think they will like. Often, these sorts of preparations happen last minute, and we're here to help with a few recommendations that would help you make the right choice. Below you can find a range of rings that people have valued highly, making it an easy choice if you're unsure of where to start.
A proposal that shines brighter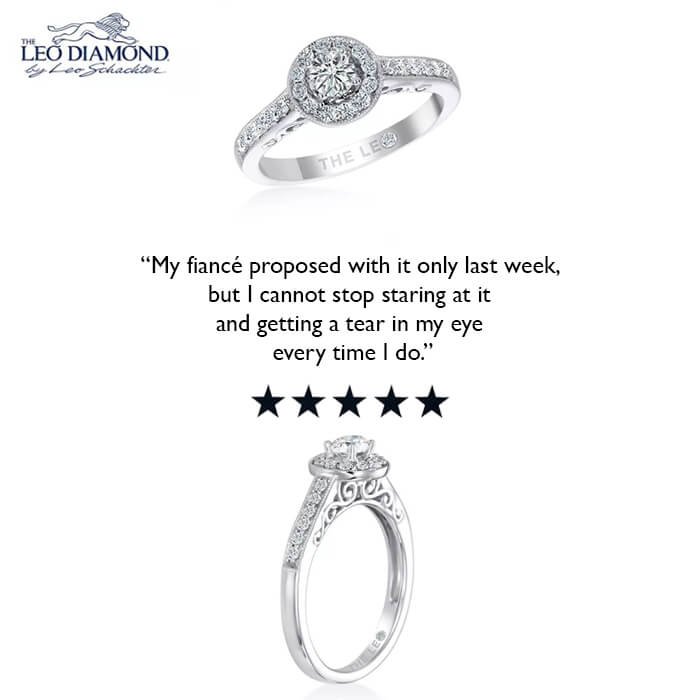 As one of our specialist pieces, this is the type of ring important for someone who wants a very flashy ring. Leo Diamond cuts the centre stone with 8 additional facets, and is certified for superior light performance. This ring also features a halo design, giving much more dazzle and volume when viewed from above – lovers of pure glamour and all things luxury would make a great fit for this ring.
A ring with brilliance, with mathematical precision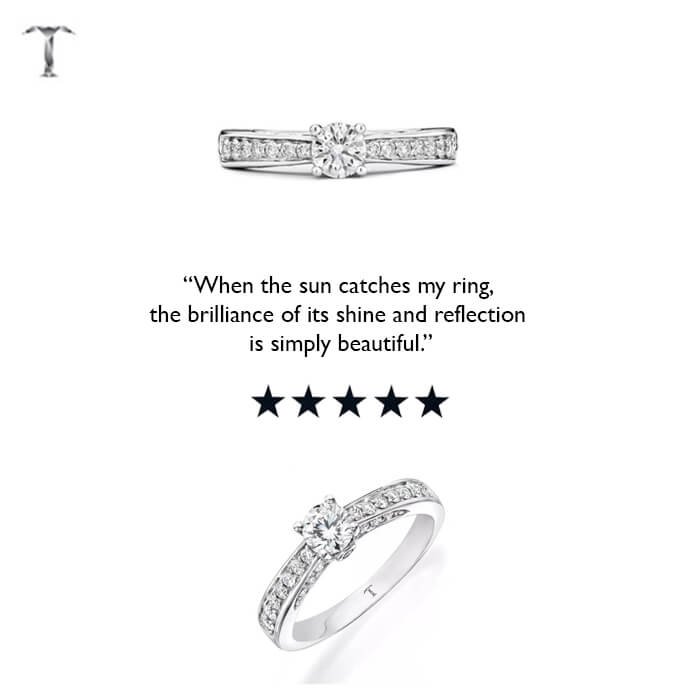 A popular design that strikes a balance between every day wear and sparkling glamour. The diamonds set into the sides (otherwise known as shoulders) produce a beautiful sparkling effect on the finger. The centre stone has been cut using Tolkowksy's "ideal cut" formula, giving precise mathematical proportions for exceptional sparkle.
A proposal fit for Hollywood stars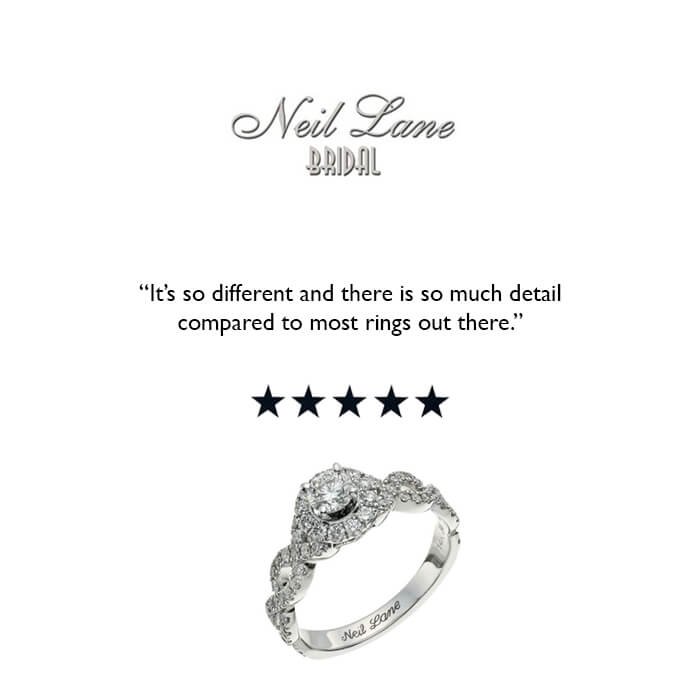 Neil Lane is a well-known designer in Hollywood and features many ornate and vintage designs that spiral and twist with incredible detail shown in the metalwork. This intertwined design has been popular with many of you, and makes for unique Valentine's proposal.
A ring for the lovers of colour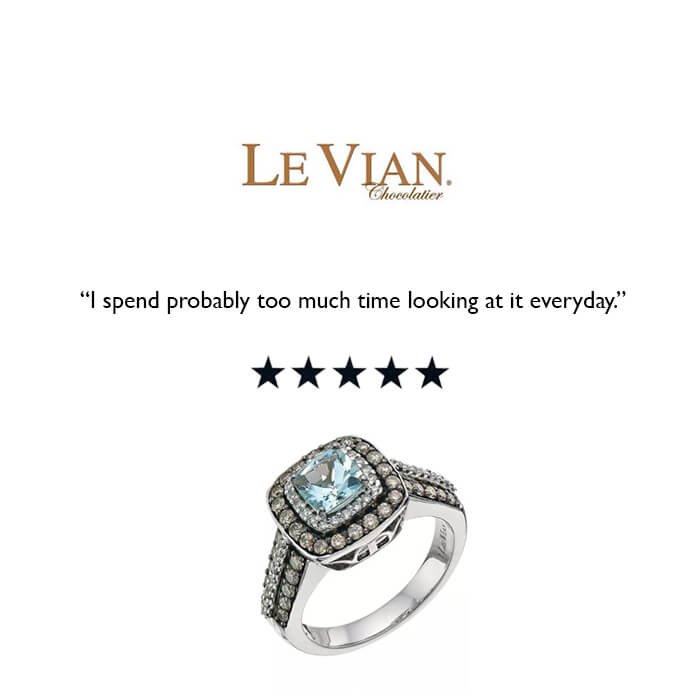 One of the jewellers that is at the forefront of pushing colour, Le Vian excels at making beautiful statement pieces using their signature Chocolate Diamonds and for this piece the Sea Blue Aquamarine is the centre stone. This is an ideal piece for a partner who always wishes things to be different, unique and out of the box.
A proposal inspired by the world of high fashion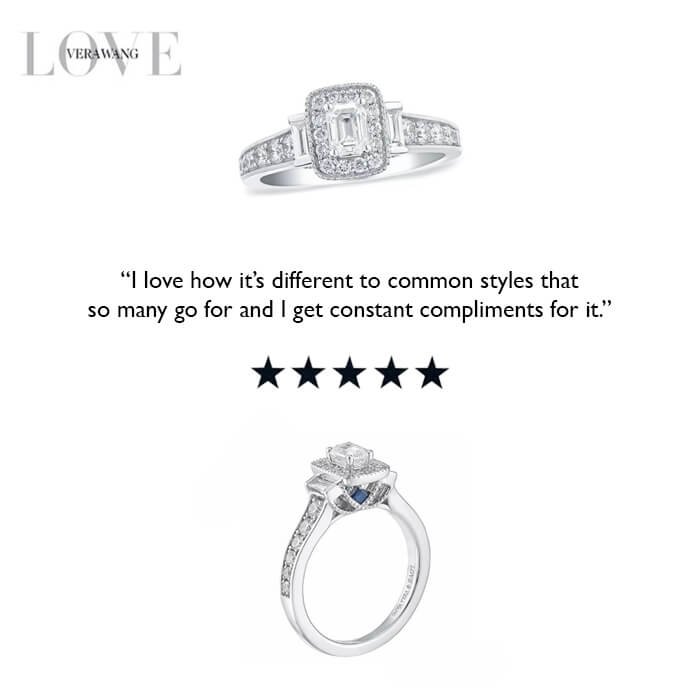 As one of the household names in fashion and in diamond jewellery, the Vera Wang name holds weight with many women today due to its classical design sense with a modern conception of luxury. This particular piece has an emerald cut centre stone, showcasing beautiful symmetry and clean lines within.
Head on over here to browse our top rated engagement rings that been loved by everyone else.