The Emerald Edit - May Birthstone
Our most immediate Birthstone as we head into spring is emerald. With April's Birthstone as Diamond, a stone of pure carbon that symbolises a fresh, clean slate, May's Birthstone launches full into bold and colourful power. The emerald is a stone with a rich heritage, particularly among royalty and ancient civilisations that believed in its mystical power.
The History of Emerald
Emerald is one of the stones that holds one of the longest recorded histories. The actual word for emerald originates in the Greek word for green, known as "smaragdus" with ancient Rome also using a similar pronunciation of "smaragdi" with significant changes in pronunciation to reach its current form.
Emeralds were also discovered in Ancient Egypt and were traded as well as believed to have been a favourite gemstone of Queen Cleopatra. Across the ocean in Columbia, the Incan civilisation also used them for ceremonies and religious purposes. Whether it be for personal adornment or for royalty, Emerald is one of the most opulent gemstones in history. It is perhaps for this very reason that Shakespeare described envy as the "green sickness" perhaps in reference to a desirable object that was incredibly hard to acquire and yet desired by everyone.
As a green variation of the Beryl material, emerald is like other gemstones in the sense that it varies in its colour hue and transparency. Stones can appear clear or translucent, with inclusions (natural marks on the stone) giving it a mossy and textured appearance. The range of greens can also vary, with deep and dark greens to more brighter greens. As with many gemstones, the colour and appearance is not uniform and depends on the mineral, where it was discovered and how it was cut. One exception to this is are lab-created emeralds, which are chemically purer versions of natural emerald and yet can display very similar appearances to normal emeralds.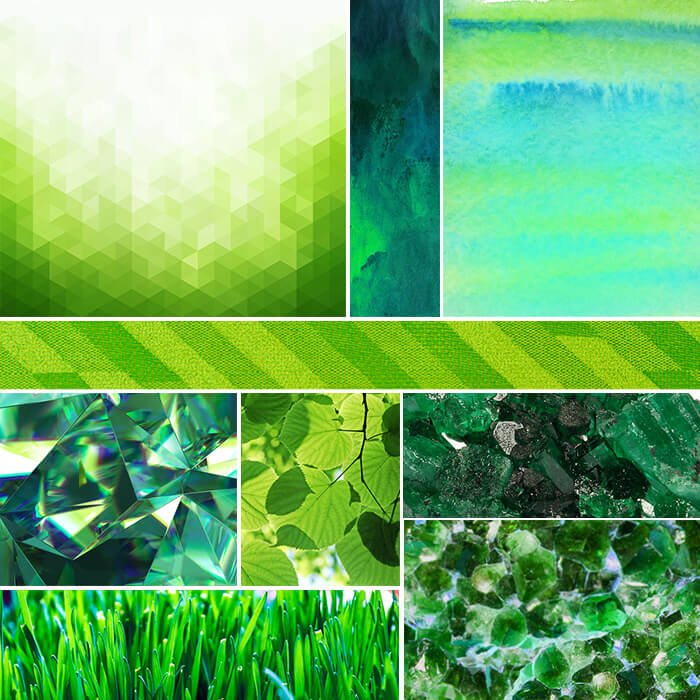 The Colour of Freshness
From a colour point of view, green is a mix of meditative blue and striking yellow. As one of the dominant colours we are exposed to everyday, the alignment of emerald with the force of nature may in part explain why the emerald was so popular in ancient civilisations. It is a calming colour that brings notes of freshness, richness and clarity, particularly believed to bring its wearer foresight and good luck.
The Emerald Cut
One incredibly noticeable way that we can notice how the emerald has impacted the world of jewellery is having an entire cut named after it. The emerald cut is often confused by many as being an "emerald" but it is actually now a popular method of cutting diamonds, yet actually adapted from how emeralds were traditionally cut – at some point showing the popularity of the stone.
The clean symmetrical line and step or staircase kind of appearance make the emerald cut an incredibly fashionable and current stone style. Again, there has never been a "Ruby cut" or a "Sapphire cut" in quite the same way, signalling the authority and historical significance of this gemstone.
Emerald Earrings
Our selection of earrings features the classic and original cut as stud earrings by CARAT* and two models from Ernest Jones' own jewellery collection. One of the designs is inspired by a traditional and historic engagement ring style, with a floral halo of cubic zirconia stones and set with an emerald instead of a sapphire. The last selection features a stud design with halo cubic zirconia and a mossy emerald stone. Both designs are made with 9ct Yellow Gold for a colourful pop.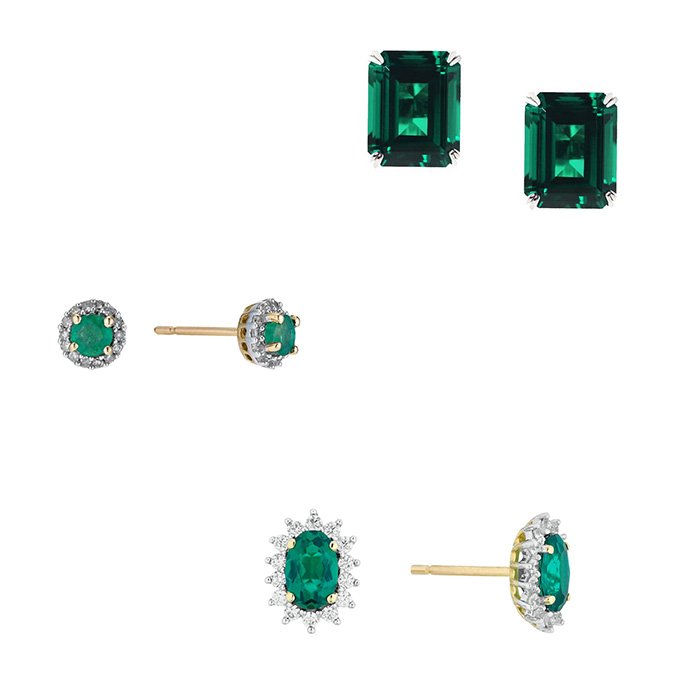 Emerald Pendants
For an emerald embellishment that doesn't strike out the appearance too much but remains as a subtle accent are gemstone pendants. The first model is also by CARAT* and matches the stud earrings above perfectly. The other two models feature two common shapes; a drop shaped emerald stone and a heart-shaped pendant that is set with square-cut emeralds for a more understated tone.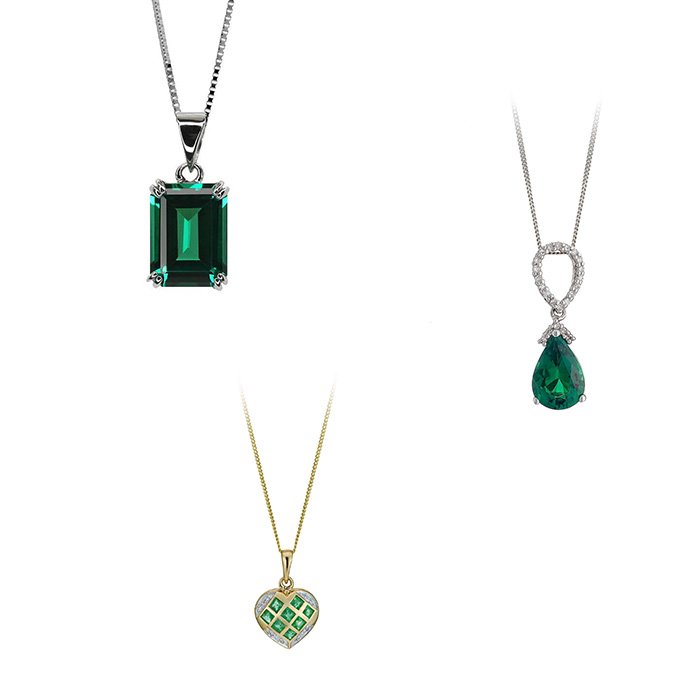 Emerald Rings
Emerald rings make for perfect statement pieces, wearing on the other hand or for special occasions when you really want to draw the attention out. Here we've selected a 9ct White Gold model from the Ernest Jones Gemstone collection, set with diamonds in the shoulders and around the emerald centre stone making it perfect as an engagement ring. Our other two selections feature our premier coloured gemstone jeweller, Le Vian. These two models feature both a halo and cluster style of their specially picked emeralds, all set in their signature 14ct Strawberry Gold that create an unmistakable contrast.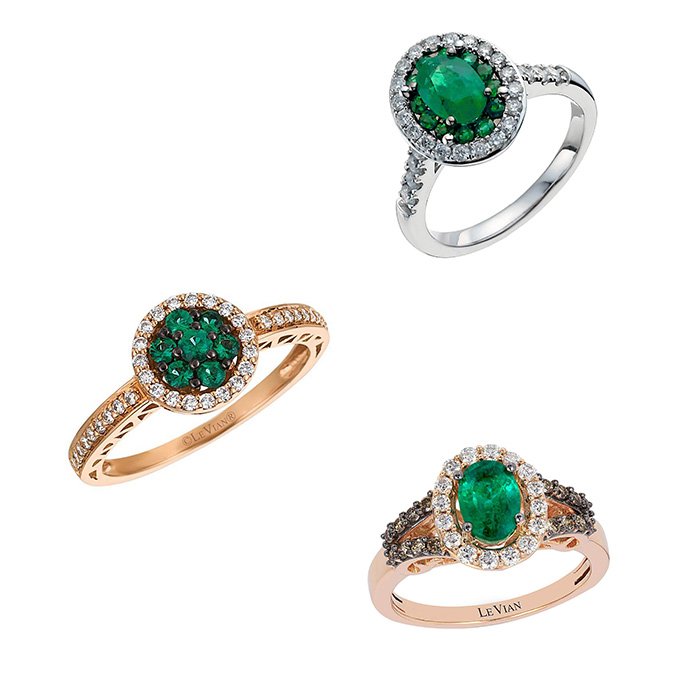 Green With Envy?
Shop all new Emerald jewellery