If you're in the market for a new watch, then our watch buying guide has everything you need to help you make an informed decision. Puzzled by watch movements? Then read all about the mechanisms that drive your watch in our watch movements section.
Don't know your chronograph from your chronometer? Then peruse our functions and features section. Unsure which luxury brand to plump for? Read all about the finest watch making in our luxury watch section.
Contemplating the cost or factoring in the finance? Head directly to our cost of your watch section which will guide you through the decision-making process. If you're ready to shop, then let the continue the journey section guide your way.
What is a watch movement?
You're looking for a brand-new watch and yet the world of watch movements is like a foreign language to you, we are here to help. The three most prevalent movements are mechanical, automatic and quartz. With hundreds of watches to choose from here at Ernest Jones, establishing which movement you would like in your watch can be a great first step to narrowing your search down.
Functions and features
Once you've established which movement you would like your watch to feature, now may be the time to explore the functions and features of watches to narrow your options down further. When discussing features, a great place to start is the world of chronographs and chronometers.
The allure of Swiss luxury
If you're looking for a luxury timepiece, then look no further than a watch that comes with the prestigious, 'Swiss made' stamp of quality. If Swiss luxury is what you're after, we have some incredible, iconic brands to choose from.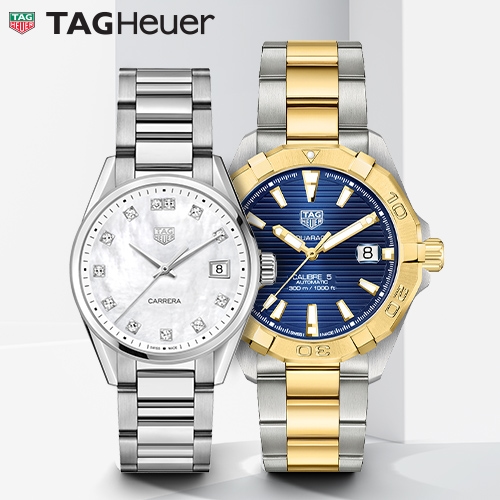 TAG Heuer
TAG Heuer was founded in 1860 in the stunning Saint-Imier region of Switzerland . Here the iconic brand quickly established itself as a master of Swiss watch making.
As a proud stockist of TAG Heuer, we offer a thrilling range of TAG watches. Whether you require the affordable luxury of the Formula 1 line, or the undeniable class of a Carrera, we have got you covered.
Want to learn more about TAG Heuer? Head over to our TAG Heuer buying guide. Alternatively, shop the TAG Heuer range now.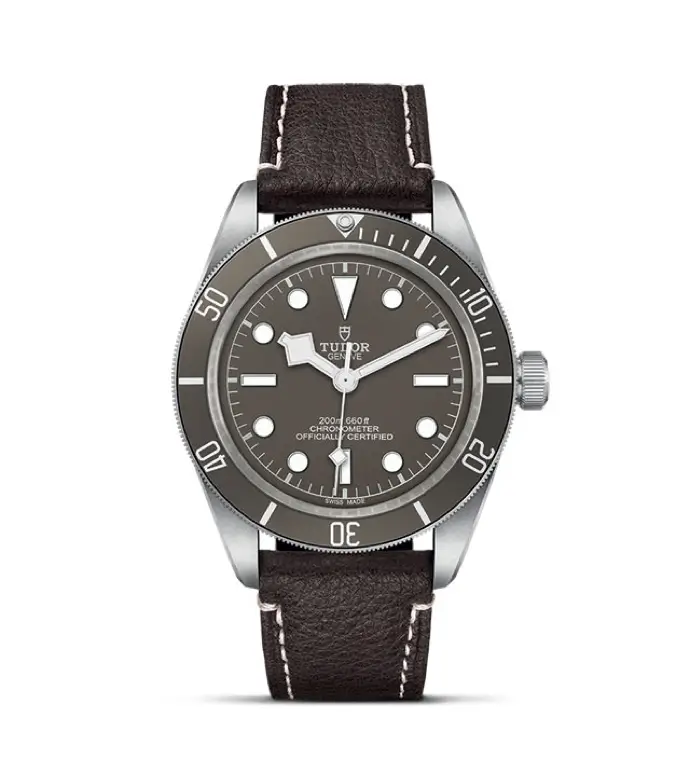 Tudor
Established in February 1926, Tudor watches bear the trademark "The Tudor" on their dials, a testament to their rich heritage.
Following World War II, Hans Wilsdorf recognized the need for the brand to flourish independently. Hence, on March 6, 1946, he founded "Montres TUDOR S.A.", specializing in timepieces for both men and women. Rolex, renowned for their technical expertise, ensured the exceptional quality, aesthetics, and functionality of Tudor watches, along with reliable distribution and comprehensive after-sales service. As proud stockists of Tudor, we offer an exciting range of their exquisite watches. Explore our collection today and discover the timeless elegance and craftsmanship of Tudor. Learn more about Tudor..
The cost of your watch
You've found the movement, you've found the brand and you've found the model, yet you're still uncertain of how much you should be spending. Here is everything you need to know about the cost of your watch.
How much should I spend on a watch?
How much you spend on a watch is entirely up to you. With Ernest Jones, whichever watch you choose, you can be sure of exceptional service.
Perhaps you have a mid-range budget of between £500 to £1,500 hundred pounds? If so, why not try exploring some incredible fashion watch brands such as Tissot and Rado. With a mid-range budget, a little bit of Swiss luxury is by no means off the table. Why not explore the TAG Heuer Formula 1 line for some inspiration.
Looking at a mid to mid-high budget? We stock some supremely luxurious timepieces from prestigious brands such as Longines and Bremont.
Spread the cost
Have you found the watch of your dreams, but it's a little out of your price range? Perhaps you have a mid-range budget, but you would like to stretch to something truly luxurious?
By utilising our finance option, you can be the proud owner of the watch that best suits you. Price doesn't need to be a barrier, with our 0% APR finance offer, a minimum deposit of 10% is required. Got your eye on a luxury watch? You only need to put down 10% of the total cost and your brand new, luxury watch will be on its way to you.
Following your purchase, you will pay the remainder of the total cost for you watch in monthly instalments, completely interest-free. To find out more about finance, head over to our customer service area.
Continue the journey
Ready to continue the journey from watch novice to owner of a fine timepiece? Explore our purchasing options below and take the next step toward owning your new watch.
Shop watches in store
Explore the stunning range of watches in your local Ernest Jones store now. Unsure where to find you nearest store? Simply use our handy store locator. Considering a purchase but you would like a bit more information on your chosen brand? Book an appointment either online or over the phone now.
Shop watches online
Have you got your heart set on a specific watch? Perhaps you know the exact watch you want, and you are ready to make the purchase today? Explore watches online with Ernest Jones now.