The Amethyst Edit
February's birthstone brings with it a sense of serenity, harmony and mystical charm. Amethyst has long been used to ward off intoxication and perturbed states of mind. More ancient societies also associated its power to ward off evil spirits and energy, attributing it with the talismanic power to cleanse and renew.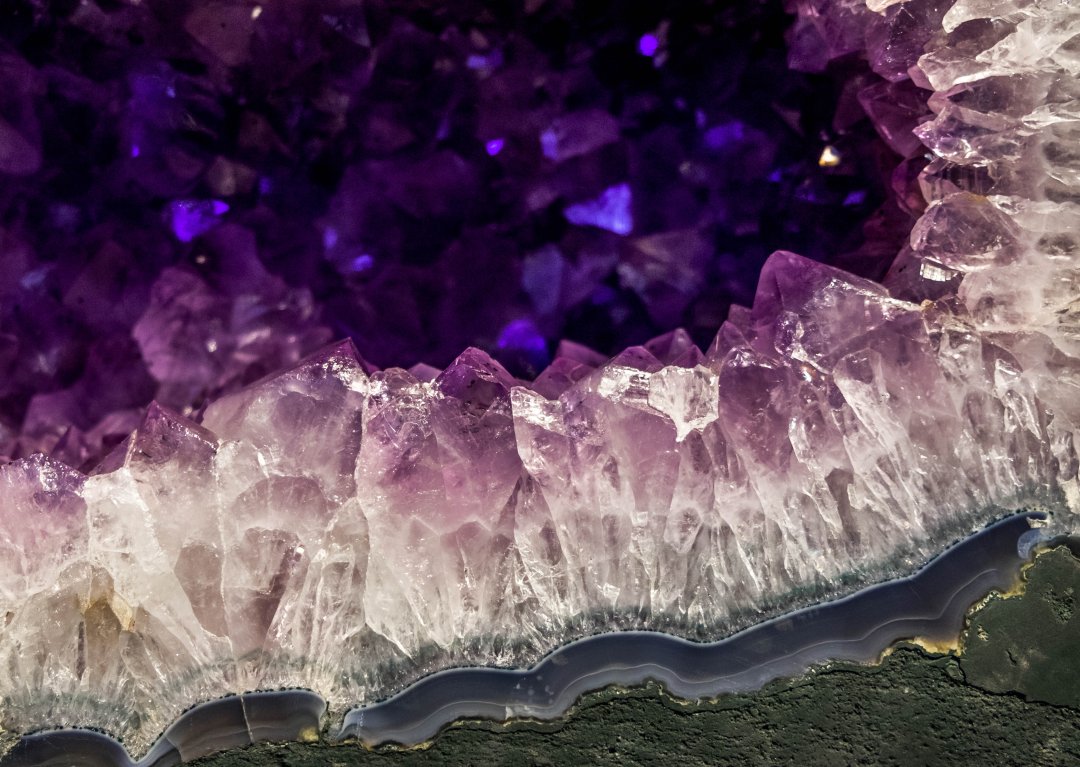 Traded between ancient Greece and Egypt for the name "sober" and originated there. It was evenly traded in Ancient Egypt and used as a material during the crafting of the famous scarabs. Like many gemstones, they come with a sense of gradation and colour, ranging from deep and dark purples to virtually colourless quartz colour. A particularly popular use of Amethyst was through beaded necklaces, much as how pearls might be worn today. Not only just used for ritual purposes, Amethyst was thought to have also been traded as a precious commodity as well.
Pantone Colour of the Year 2018
The allure of birthstones is also marked by the power of colour. While the hues of Amethyst can vary in their intensity, the purple often forms the base. As a mix of a calm and meditative blue and striking and passionate red, the mix of the two opposite colours results in a pleasant balancing effect; perhaps one of the reasons why Amethyst has been attributed for ability to imbue harmony, balance and stillness.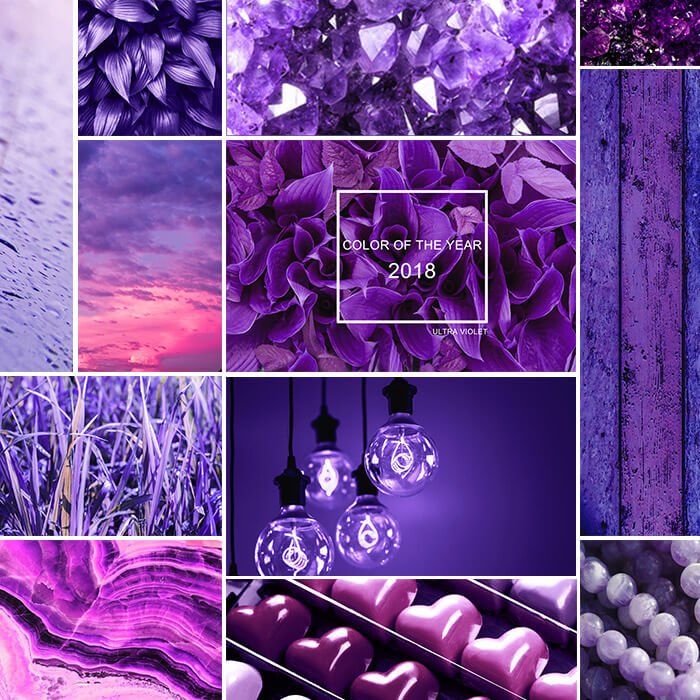 As the worldwide authority on colour trends, Pantone has announced that the Colour of the Year 2018 is Ultra Violet. The desire for connection, stability and to seek something greater is marked by Ultra Violet's propensity to instil balance through its blend of two opposite colours. Trends in fashion and homeware have already seen people beginning to implement this colour into newer projects.
Amethyst and Coloured Metal
Amethyst is an incredibly popular choice for coloured metal in jewellery. Yellow gold makes the purple colour pop out considerably, where rose gold is often used as a complimentary tone owing to the red base within purple. White gold and silver are also used, which often accentuates the gemstone colour while other tones of coloured metal tend to subdue the purple accent. See some of our favourite looks below.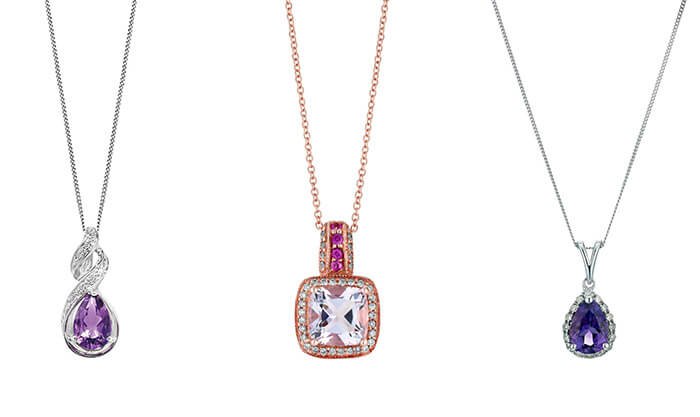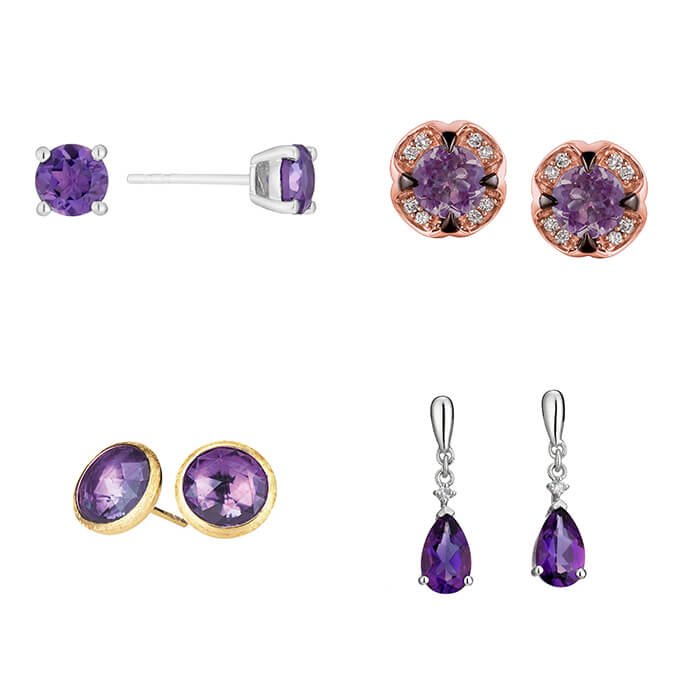 In Love With Purple?
Browse our pinterest board for further inspiration, or our Amethyst collection of styles here.further inspiration, or our Amethyst collection of styles here.