Breitling Watch Buyer's Guide
Looking to invest in a new Breitling watch, or trying to find some inspiration? If you're not sure where to start, then you've come to the right place. Here at Ernest Jones, we've put together this handy buyer's guide to make sure you have everything you need to know before deciding which Breitling watch you want to go for.
Firstly, we cover the Breitling heritage, to give you an overview of the history of the brand. If you want to know about the brand's style, jump straight to the Breitling way. To find out more about the different watches, Breitling models is where you need to be. To make sure you have the right budget and to find out how to care for your watch, go to the cost and aftercare section.
Finally, if you're ready to go ahead and make a purchase then head to the where to buy Breitling watches section.
Breitling Heritage
Firstly, we've put together information around the Breitling heritage, so you have everything you need to know about the brand.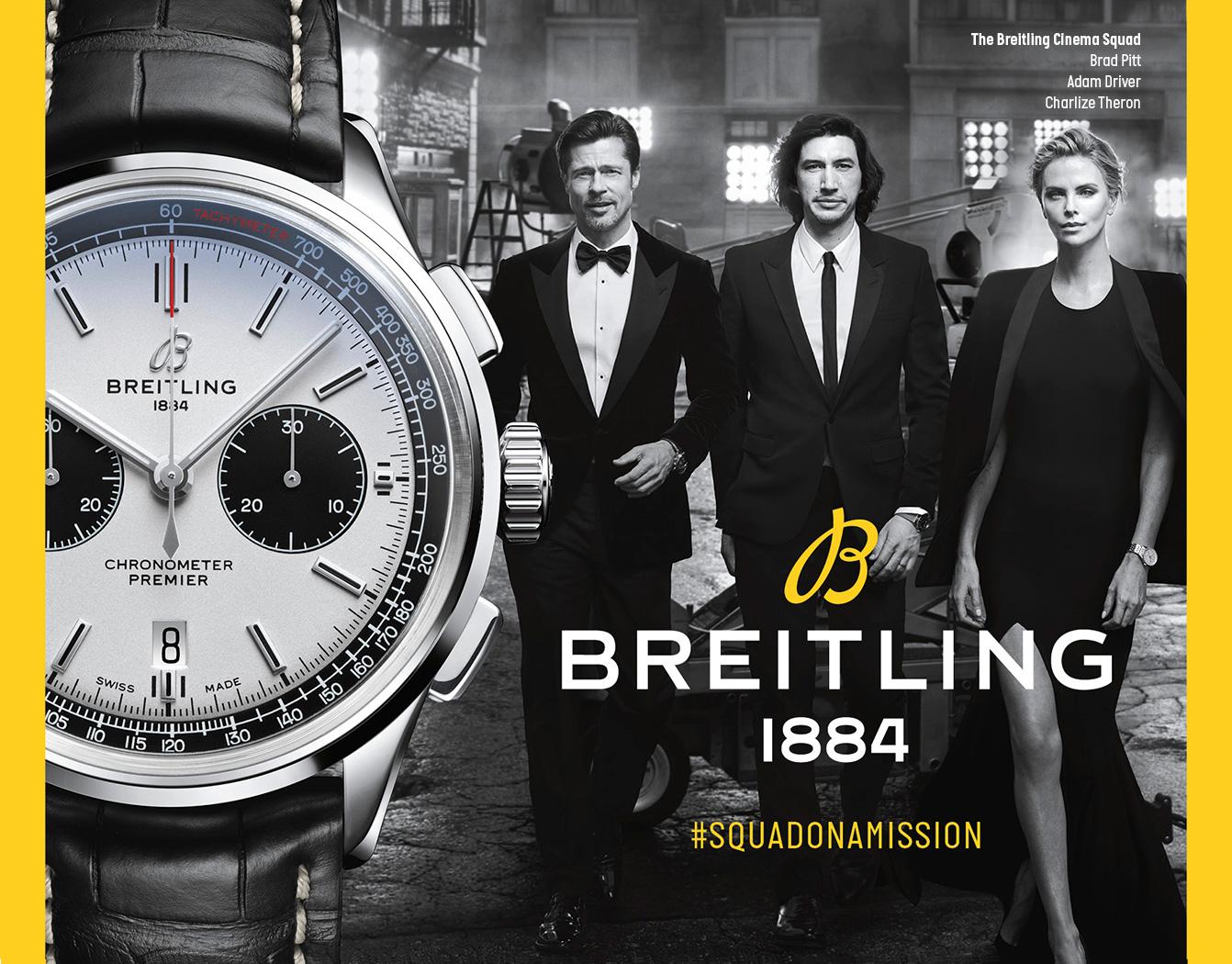 Where are Breitling watches made?
Breitling watches are based in Grenchen, Switzerland. The company is a Swiss luxury watchmaker that was founded in 1884 by Léon Breitling in Saint-Imier. Léon Breitling focused on chronographs and when he sadly passed away in 1914 his son Gaston took over the family business.
After many years, Breitling again went under new ownership and, after the registration of Breitling Montres SA on November 30th in 1982, the company headquarters were relocated to Grenchen.
The Breitling movements
When choosing a new watch, you may want to take into consideration the movement. The movement of a watch is how the hands are powered, whilst also driving other features such as the calendar or chronograph. Breitling watches are mainly crafted with automatic movements, but they do have a number of models with mechanical and quartz movements.
Watches with automatic movement don't need battery replacements, and don't need to be regularly wound either. Wearing the watch will power its movement, making it a great option if it's going to worn on a day to day basis.
Mechanical watches are carefully created meaning they should function well for a lifetime. Mechanical movement means that the watch needs to be wound regularly to power the function of the hands and, like automatic watches, they don't need battery replacements.
Quartz is known as a practical choice as it doesn't require regular winding by the user. The simplicity of the internal workings allows for delicate, slim design, and the presence of fewer moving parts means it is less likely to need maintenance.
Breitling watches: Swiss luxury
Switzerland is renowned for luxury watches that are made to the highest quality and standard. Swiss inventors have helped move along the history of the watch and have had particular involvement in innovating and driving new watch technology.
A watch can only be defined as Swiss-made if:
Its movement is Swiss
The movement is put together in Switzerland
The manufacturer carries out the final inspection in Switzerland
Breitling watches boast Swiss luxury and will come with a certificate of authenticity when purchased. This certificate will be unique to your watch and should be stored safely.
Breitling Series
Over the years, Breitling has released some of the most iconic watches in history. The brand boasts an impressive portfolio of luxury timepieces, below we've listed some of the most popular models.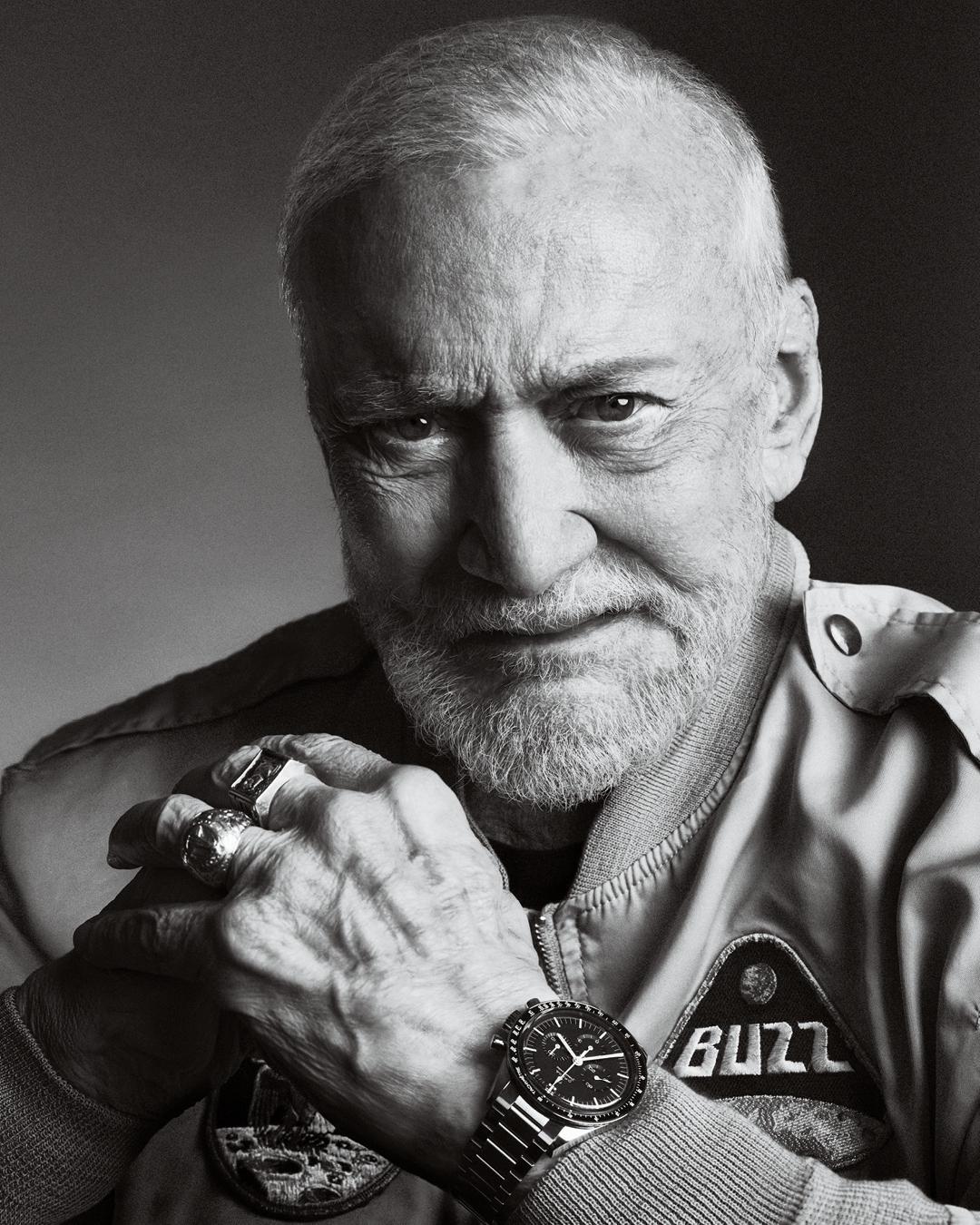 Superocean
If your adventures take you on – or beneath – the seven seas, the Breitling Superocean series is the one for you. Originally launched in 1957, the Superocean was designed specifically for professional and military divers. It has since become an iconic timepiece and is just as popular with amateur divers and seafarers as it is with the specialists. The Superocean collection offers watches with dynamic dials and varying levels of water resistance up to 1,000m – making it the perfect choice for an underwater expedition.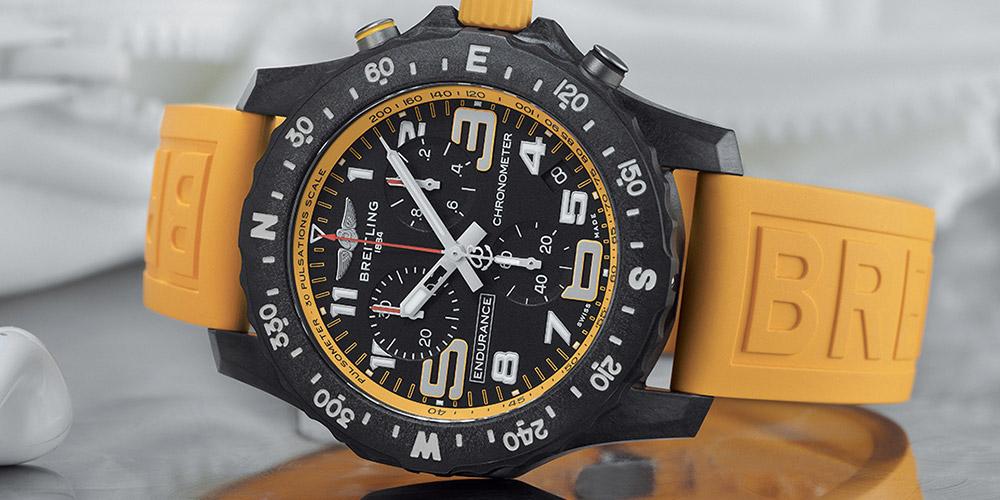 Aviator 8
The Aviator series was originally produced in 1936 with the first Aviator chronograph having a black dial, luminescent numerals and a practical rotating bezel with a pointer arrow that glowed in the dark. This was just the beginning of their link to aviation and Breitling pilot watches have made a reputation for themselves for decades. The current Aviator 8 series is the bold new face of an iconic collection. With contemporary designs but the features of Breitling's first pilots' watches, it's a model you won't want to miss out on.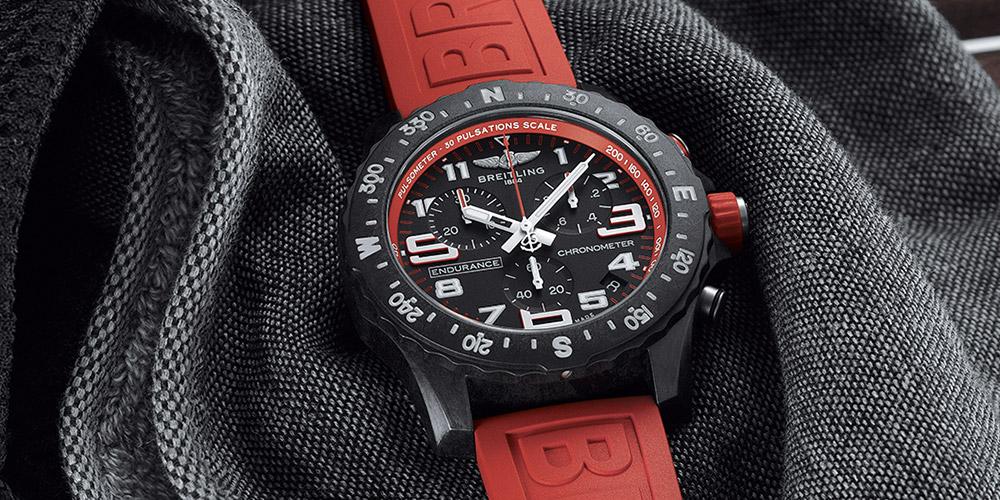 Premier
Breitling is a name intrinsically linked with notions of style and panache. This is never more evident than in the Breitling Premier collection, a sleek series of timepieces that exude elegance and understated flair.
Harking back to classic styles with its unassuming façade and timeless straps, the Premier range represents the perfect watch choice for the style conscious.
Cost & Breitling aftercare
Breitling watches aren't your everyday purchase, they're a luxury item so you need to make sure you consider the cost and the aftercare to ensure you get the most of out your watch.
How much is a Breitling watch?
The price of Breitling watches varies by the model and style your after, but the price range is typically between £2,700 at the cheapest, and £16,500 at the most expensive. The more features and the style of the watch will have an impact on the price range, so it's important to decide on what you'd like to get out of the watch and set your budget from there.
Here at Ernest Jones we offer interest-free credit options, so you don't have to cover the full cost of your new Breitling watch in one go. Our interest-free credit is available for up to 4 years which is perfect if you're looking to spread the cost over a manageable time frame.
Please note this is subject to credit status.
How to wind up a Breitling watch
Breitling recommends that if you haven't worn your watch for a few days then you should fully wind your watch before putting it back on your wrist. Once you're wearing it again, your body movements will keep the watch powered to run the mechanism. To wind your Breitling watch, you need to rotate the crown 40 times clockwise. If you're winding your watch because you haven't worn it for a while, you need to ensure you pull the crown out in order to set the time. Keep turning the crown clockwise until the day flips to AM or PM and continue turning into the correct date and time are displayed. Once done, push the crown back and turn anticlockwise to lock it in place.
Long-term care of your Breitling
Breitling watches are a luxury purchase, you therefore want to make sure you take care of your watch to get the very most out of it for a long period. With the right care, your Breitling watch could last a lifetime and can even be passed down the generations.
Maintaining excellent condition of your watch doesn't need to be hard work and it can take less time than you think. Cleaning your watch will take only a couple of minutes if you prepare everything you need to beforehand. Below, we've listed our tops tips on cleaning and taking care of your watch:
Cotton buds are ideal for hard to reach areas like around the bezel and buckles, as well as intricate strap detailing. Bamboo cotton buds are available as an environmentally friendly alternative to traditional plastic options

Ernest Jones wipes for jewellery cleaningare also the perfect option for watches. Great at removing residue, they come in a handy tub that stops them from drying out

Always keep your watches in their original boxes when not being worn. This will keep them looking new and in great condition for much longer

Leave watches face up if you must set them down on a hard surface. Doing this will reduce the chances of damage being caused to the dial and glass face

Don't use any chemicals when cleaning your watch. Leather feed (if needed) and tepid soapy water are more than enough to bring your strap up like new again. Just be sure to test any cleaning methods on a small area first

Only allow trained professionals to remove the cover from the watch back. Doing so yourself could invalidate any warranty and expose the delicate components to dirt, causing irreparable damage

Avoid submerging the entire watch in water, even if it's classed as waterproof
At Ernest Jones, we also offer a watch repair service to make sure you watch is maintained to its highest standards.
Where to buy Breitling watches
Here at Ernest Jones, we have a number of options on how you can purchase your new watch.
Shop Breitling online
Ready to take the next step in your Breitling journey? Explore Breitling watches online to pick the model of your choice and go ahead and purchase.
Shop in-store or book an appointment
If you'd rather choose your watch in person, pop into your local store to view a range of options. You could also book an appointment at your nearest store where one of our friendly team members will assist you with any questions you need answering or any advice you may need.